Boston Medical Products
Though much has changed at Boston Medical Products over the past 40 years, one thing remains constant: our commitment to deliver the world's finest specialty surgical products - products that ENT physicians can rely on and patients can trust.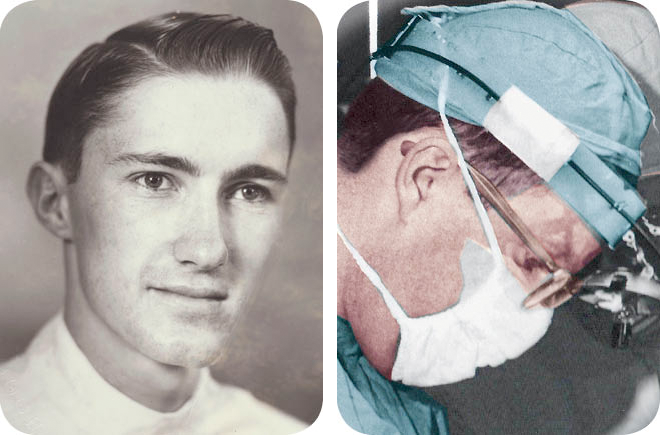 Founded in 1980 by three physicians - including world-renowned surgeon William W. Montgomery, M.D. - as a way to make Dr. Montgomery's original innovations widely available to fellow physicians, Boston Medical Products continues to be driven by his life-long commitment to superior patient care.
Over the years since our beginning, we have expanded our line of products with innovations from some of the world's leading physicians, health care innovators, opinion leaders and, of course, patients. Boston Medical Products today develops, manufactures and sells many different types of specialty products that meet the exacting needs of physicians specializing in ear, nose, throat, respiratory, and pulmonary disorders. Boston Medical Products is the only manufacturer in the world authorized to produce Montgomery® brand products.
Innovative Products That Set the Gold Standard
From the start, Boston Medical Products has been recognized as an innovator. The Montgomery® T-Tube, originally patented in 1973 and refined over the years, and the current Montgomery® Tracheal Cannula, another of our early innovations, continue to be among our most sought after products for the comfort and freedom it offers patients during long-term tracheostomy care.
Simplicity, ease of use by physicians, and patient comfort have been the hallmarks of our innovations over the past quarter century. In 1998, following a decade of research and development, we introduced the Montgomery® Thyroplasty System, a revolutionary solution for the improvement of voice in patients with unilateral vocal cord paralysis. Surgeons immediately embraced the Montgomery® Thyroplasty System as a simple yet effective alternative to complicated devices requiring lengthy learning curves.
Unmatched Physician and Patient Support
Boston Medical Products supports its customers through our highly trained Customer Service Team, who are ready to answer technical questions, assist with ordering, and ensure timely delivery.
We maintain an extensive library of professional references, product information, education kits and technical bulletins, and offer our comprehensive printed product catalog.
Our stringent manufacturing and quality assurance standards help ensure that the products you choose are always of the highest quality and arrive where they are needed, when they are needed. Naturally, we are certified to the latest IS0 international quality standards and FDA QSR guidelines.