Features
Well conceptualized down to the smallest detail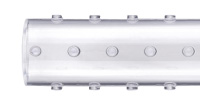 Anti-migration studs
The studs minimise the risk of migration by securing the stent between the cartilage rings of the tracheobronchial tree.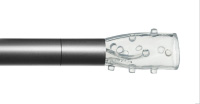 Easy placement
DUMON™ stents can be easily loaded into the TONN™ NOVATECH® Stent Applicator. In this way they are prepared for release at their target by the rigid bronchoscope. Do you need any information about the instrumentation? Contact us! 800-433-2674 (toll-free in the U.S.)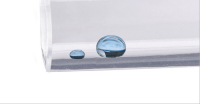 Anti-adherent surface
A special silicone-based surface treatment provides an anti-adherent surface that reduces any risk of obstruction.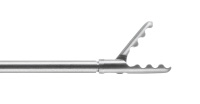 Safe removal
DUMON™ stents can be retrieved and removed using forceps during a rigid bronchoscopy.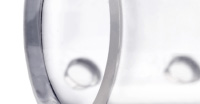 Bevelled ends
To facilitate the transport of secretions, the ends of the DUMON™ stents are atraumatically bevelled.
In addition to the features described on this page, one of the greatest challenges in the development and manufacture of silicone stents is creating the right balance between flexibility and radial force. Novatech's decades long experience and collaboration with the world's leading interventional pulmonologists has resulted in high-quality, reliable stents, and all for the benefit of your patients.